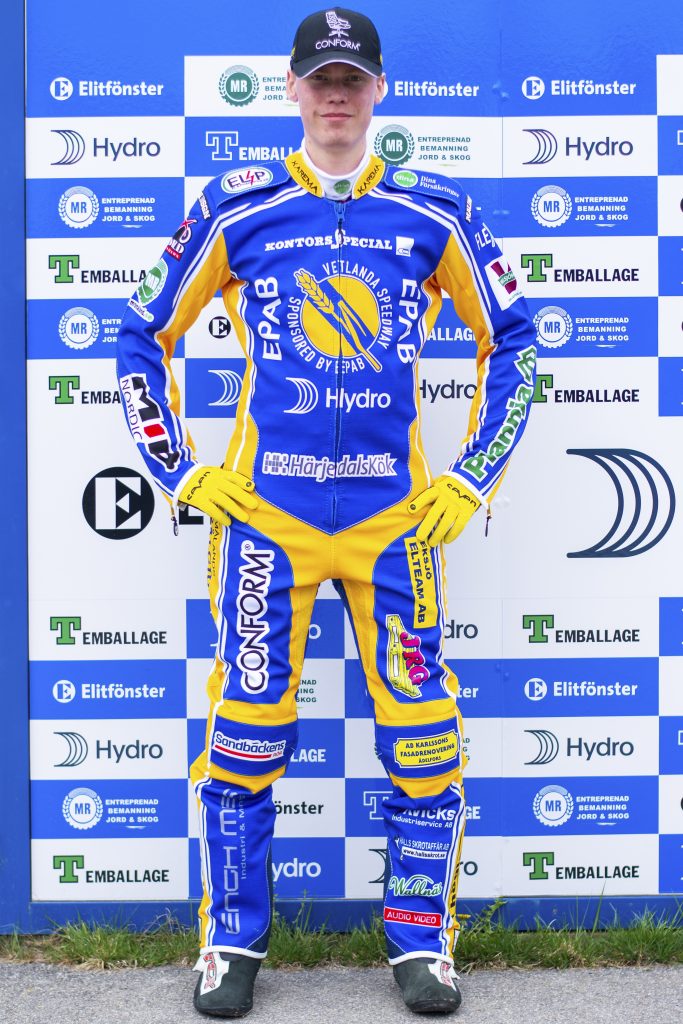 Filip Hjelmland
Born: 10th September 1998
Nationality: Swedish
Hobbies: Motocross, floorball, fitness, fishing & Cook
Clubs: Vetlanda Speedway ( Swedish Elitserien),  Team Småland (Swedish Allsvenskan), Stal Gorzow (Polish Ekstraliga)
Sports Heroes: Tony Rickardsson, Gunde Svan, Peter Forsberg, Conor McGregor
Honours in career so far
500 cc
Swedish gold medalist with Elit Vetlanda in Elitserien
Swedish silver medalist with Elit Vetlanda in Elitserien
European silver medal 2017
Swedish silver medal 2017
Rookie of the year 2017
Grand Prix Friends Arena 2017
Swedish bronze medalist
Junior World Finals 12:th place 2018
Danish silver medalist with Slangerup in Metal Speedway Super League
Polish silver medalist with Stal Gorzow in Ektraliga
Individual 80 cc
Swedish gold medalist
World Championships 7:th places
Nordic bronze medalist
Team: Swedish-gold, Swedish-silver, Swedish-bronze,
World-silver, World-bronze
Pair
Swedish-gold
Swedish-silver
Swedish-bronze
Other
Aftonbladet Silverhjälm Mästare, 2 gånger (historiskt)
Idrottsskölden Sverige
Årets manliga junior (Idrottsgalan Eksjö)
Årets ungdomsförare
RF-mästerskapstecken
Årets Företagare Eksjö Kommun 2019
Most recommended meal: Pasta Carbonara "Filip edition"
Fun Fact: September 14th 2004 l raced speedway for the first time of my life. Since that day speedway have been my lifestyle 24 hours per day. 15 years anniversary 2019 and a lot more interesting years taking off.
Motto: "Have Fun And Face Your Fear" , "Your Future Created By What You Do Today Not Tomorrow"